Dr. Ariane Karbe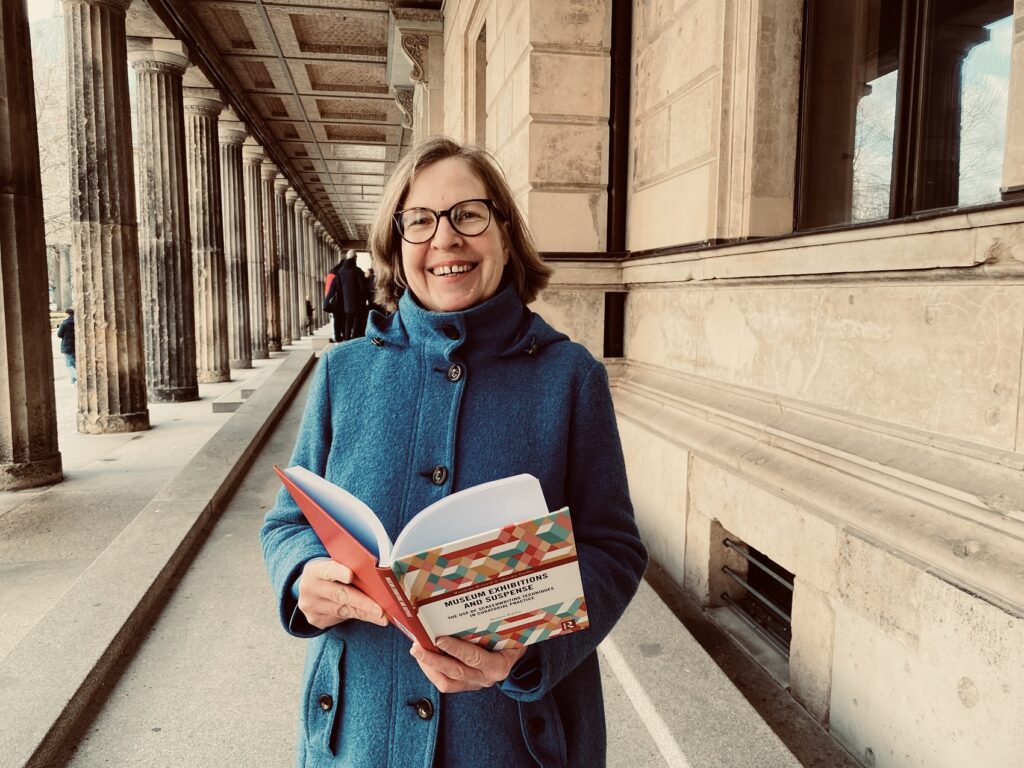 Meine Ambition und Leidenschaft? Ausstellungen zu entwickeln, die Kopf und Herz des Publikums erreichen – intellektuelles Vergnügen und unterhaltsame Erlebnisse gleichermaßen bieten!
My ambition and passion is to develop exhibitions which provide intellectual pleasures and entertaining experiences – reaching thus the head and the heart of the audiences.
Zu diesem Zweck setze ich Geschichten ein. Geschichten sind Inhalt und Ausdruck. Fakten und Magie. Aufklärung und Emotion.
I do this by help of stories. Stories are content and expression. Facts and magic. Enlightment and emotion.
Das Besondere an meinem Ansatz: Ich verstehe Ausstellungen selbst konsequent als Geschichten. Dies ermöglicht es mir, den Erfahrungsschatz anderer Erzählkünste für meine Arbeit zu nutzen. Insbesondere verwende ich Drehbuchtechniken.
What is special: I consistently understand exhibitions themselves as stories. This enables me to use the wealth of experience in other storytelling arts for my work. I especially use screenwriting techniques.
Unabhängig davon, ob ich kuratiere, berate oder forsche, konzentriere ich mich immer auf die Frage: Wie kann eine gute Ausstellung erzählt werden?
Regardless of whether I curate, advise or research, I always focus on the question:
How to tell a good exhibition?
Contact: info@exhibition-telling.com