Dr. Ariane Karbe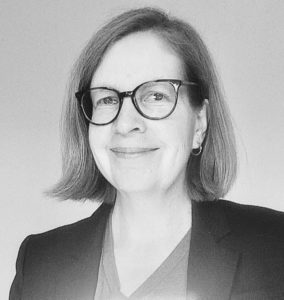 I am an independent curator and museum consultant, based in Berlin. I hold an M.A. in Social and Cultural Anthropology (University of Bayreuth) and a PhD in Museum Studies (University of Leicester). My PhD research explored if it is possible to learn from Hollywood in order to narrate more suspenseful exhibitions. (It is!)
I absolved the training as a scriptwriter at the Filmschool Hamburg Berlin and was a fellow at the museum academy Museion21. I took part in the In-Residence program of the Joanneum Universal Museum.
Among others I worked for the Museumsdorf Cloppenburg – Niedersächsisches Freilichtmuseum and the Anne Frank Zentrum, Berlin. Recently I developed the concept for the permanent exhibition of a new museum in South Tirol, Italy: the Villa Freischütz. Now where this historical house museum is opened, I am responsible for its exhibition and research programme.
As a consultant, I support museums telling the stories they want to share. For instance, I assisted the Women's Museum, Merano, and the Museum for Domestic Animals Julius Kühn, Halle, dramaturgically with revising their permanent exhibitions.